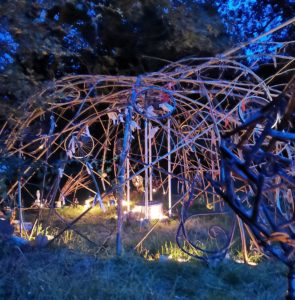 Pain is where the light gets in
There is a growing feeling of disconnection within society and a real sense of powerlessness in relation to the environmental and climate crisis we are facing. We are all living lives which seem to contradict the connection with nature and with each other – the harmony we crave. There is an awareness of the changes that are required and also feelings of despair and of pressing responsibilities and guilt at the collective inability to act.
'The Return' is the first of a series of work and research, through which the artist Jessica Rost, working with sound artist Stuart Moore, hopes to ask the question: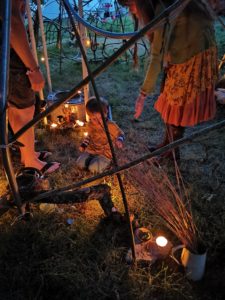 "Can we create places and moments which provide refuge from this eco-anxiety? Can we create art which isn't necessarily providing solutions, grabbing attention or preaching change but allowing people to 'be'. Can we create spaces of sanctuary and stillness which allow us to feel our loss, share our joy and reflect on our feelings of disconnect?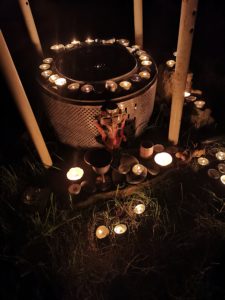 The installation was programmed for four nights at The Green Gathering this August, where festival goers were invited to enter the spiral structure, light a flame and return to themselves, each other, nature…it was a very popular, beautiful space which held many moments  of connection for many people there.
Rost Productions is looking for further opportunities to develop and create more of these sanctuary labyrinths.
Please take a look at the film footage of The Return installation here.