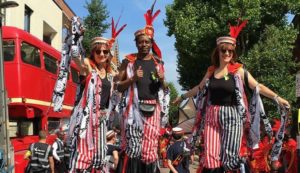 The Extreme Ramblers are a stilt walking company, based in Milton Keynes. We create amazing costumes and have performed with Sunshine International Arts at Nottinghill Carnival, Luton International Carnival and at many outdoor events and festivals around the UK.
Artists Jessica Rost and Zena Elis lead this courageous  collective of experienced stilt-walkers; we love a challenge and have recently received funding from MK Community Foundation to come together with other performers, collaborators and costume designers to create some exciting new stilt costumes for the summer.
This year we'll be performing at Stony Live on 2nd June, Art by the Lake on 30th June and we also have some beautiful new costumes being created: 'Homage to Dadaism', which will be premiered  at Cowley Road Carnival, 1st July.
If you want to join us or book our services please email: jessica@jessicarost.co.uk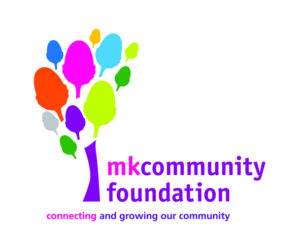 This work has been supported by funding from MK Community Foundation.