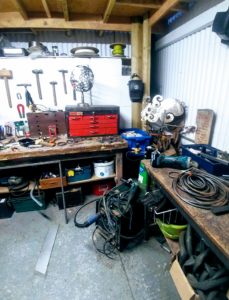 Join Rost Productions creative journey
Jessica would like the company to be able to create more self generated work and less commission work for other organisations but at Rost Productions Ltd. we can't always self-fund projects.
Some of the projects that we'd like help funding include: a mechanical labyrinth touring show and a cycle-powered mammoth made of waste plastics…how exciting does that sound?!
Please help us to cover the costs so that there can be more studio time for these incredible ideas to become a reality!
You can find out more by clicking on the 'Become a Patron button.
I look forward to sharing my creative journey with you!

Jessica Rost, Artistic Director